Custom Program
But what if you need the job done fast with a limited run?
That doesn't mean you don't deserve the finest service and highest quality possible.
Just ask for our domestic embroidery program.

Even with considerably shorter lead times and smaller minimums, our design work will still meet
your exacting specifications, before and after production. Simply forward us your artwork or discuss
the design with our embroidery experts, and we'll digitize and produce a sample within days.
Minimums and Lead Times
- New orders: 144 pcs per artwork
- Reorders: 72 pcs per artwork
- Proto samples: 10-12 working days
- Bulk production: 14-18 working days upon sample approval

Quotation
- Cap Style
- Artwork as a vector file (PDF,AI,EPS)
- Artwork position and size
- Embroidery technique 2D or 3D

We are very confident to declare that we are able to provide the best product with most attentive
service in the industry. We have gained our reputation as a top manufacturer of headwear through
our innovative and inventive approach towards product, technology and service.

Our custom overseas program has an arsenal of all sorts of cap styles, silhouettes and embellishment
techniques. The private label possibilities are endless with a myriad of styles including Flexfits, fitteds,
adjustables, snapbacks, and much more.

Service
- R&D: Our in-house design department will assist & provide concept designs
for those buyers who require additional assistance in developing headwears.
- REALTIME COMMUNICATION: Our professional staff provide live customer service.

Minimums and Lead Times
- Minimum order: 576 pcs per style/color/size
- Proto sample: 3 weeks
- Salesman sample: 4 weeks
- Bulk production: 10-12 weeks upon sample approval

Requirements
- Cap Style
- Artwork as a vector file (PDF, AI,EPS)
- Artwork position and size
- Technique (2D/3D embroidery/print/patch etc.)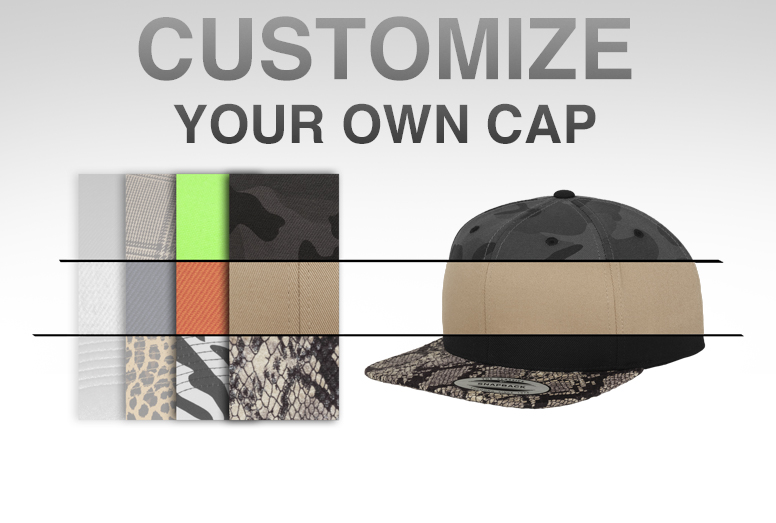 For further information, contact our custom team at